Nowadays, most academic problems of students are associated with poorly-developed writing and reading skills. When a person doesn't understand what he/she reads or cannot express clearly his/her ideas on the paper, it definitely creates serious difficulties. As the result, there appear such requests as "I need help with my term paper". One should find effective methods and techniques to overcome some obstacles. One of such methods is the improvement of writing and reading comprehension.
What Is Comprehension Writing and Reading?
Firstly, we should clarify the definition. Writing comprehension is the realization of the reading material and its explanation on the paper. Thus, students compose different pieces of writing, such as an essay, term paper, dissertation, etc. where they should show a plain convention of their thoughts answering the main questions, recalling and clarifying the main aspects. Reading comprehension is similar. A student should illustrate that he/she understands what a book or any literary work is about. Underline and answer the main questions, show the impact of different terms in certain situations, provide effective examples, etc. in contextual and sub-contextual meanings.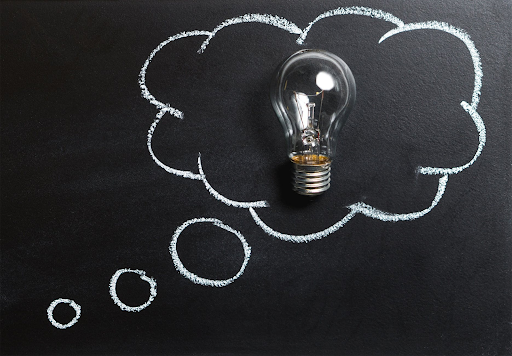 Secondly, both skills are learned and its learning starts at elementary school. This is a basic program of any educational system. However, it's important to constantly enhance them in both a child and adults. This article explains how to improve these skills.
7 Writing Comprehension Strategies
Here are 7 essential strategies and exercises that contribute to the enhancement of writing. Check the following suggestions:
Structuring. Set all your thoughts in order. This can be done if you create a simple and clear structure of your writing.

Outline some complex points. You will require critical reading, which helps to identify the major concepts and especially the most complex ones. It sufficiently improves your comprehension because you see what you're writing about.

Anticipate your readers' questions. The writing process likewise includes the anticipation of your readers. Remember this vital lesson. You should predict what your readers would like to know from you.

Keep it simple. People who are counting on success with their writing should avoid overly complex phrases and unknown terms. Filtrate your vocabulary and stick to simple sentences. Make your texts more conversational and get rid of words that don't contribute much to disclosing your content.

Don't over-explain. It would take too long to give detailed explanations on different issues. Remember that you are not translating from another language into English. Give short and plain explanations and move on.

Read aloud. Most people use to read in their mind. This should be fixed. When we hear what we read, it's easier to comprehend the material. Accordingly, you will express your thoughts more precisely on the paper.

Practice more. The continuous practice certainly develops any skill. All learners know that. Therefore, be intensive. Devote every day, at least 2 hours, to the writing process and enhance it.
7 Reading Comprehension Writing Prompts
We, likewise, have 7 great examples that help improve your reading comprehension. Make allowances for the following prompts:
Identify reading objectives. First of all, you should set reading objectives. Know the major purpose of your reading assignment. Put questions and answer them. Why do you read? What should be disclosed? What do you need to do with the information?
Research your topic. Once you identify your objectives, research the topic. Learn all points associated with it. When you plainly understand what the main purpose of the literary work is, your reading comprehension will improve.
Learn new words. Words strongly affect the way we explain something and how the others understand it. Accordingly, you are supposed to know every word. Otherwise, your reading will be useless. Every time you read something, note all unfamiliar words, phrases, and terms. Define their meaning and remember them for good.
Write. Reading and writing are related to one another and sometimes help to enhance skills in both directions. Many experts advise using writing to improve reading comprehension. Take important notes of what you've read. Make a summary. In such a way, you won't forget the most crucial points and simultaneously show a clear structuring in a written form.
Skim. This is a quick reading technique. Its main purpose is to quickly pass through the entire text and search for the major information that illustrates the main ideas of the author.
Scan. This is a useful technique. It's needed to review separate sections of the text and identify the most relevant words to your objectives.
Read with others. Don't underestimate the assistance of other people. Ask others to read aloud. Thus, you will use your hearing sense and will possibly find out some weak aspects in your own style to correct and make it really high.
Make use out of these recommendations and prompts. They are really effective. Besides, you may try online assistance of different legal websites that provide similar tips, webinars, lessons, workshops, etc. Learn to be a step ahead!