Plagiarism is about "using", "borrowing" or "taking" the viewpoints of the other individual without providing proper citing of those. Within the academic world (and outside the realm), committing plagiarism is a serious crime. Typically, the penalties that go after the offense vary from the academic progress failure to the removal of a student from the university. Even though many countries define plagiarism differently, according to Magoosh, using the intellectual property of the other author will make you dishonest, one way or another.
Nonetheless, it doesn't mean you should stay away from the other individuals' writings and reinvent the wheel. Proper citing helps to make your written piece more concise and persuasive, as well as clear up the project sources for the target readers. To add more, thus, your college tutors and college mates will be able to check if the arguments and statements included in your assignment are strong and valid.
Plagiarism isn't necessarily something that you plan. Sometimes college students fail to provide citations during the lecture, or they are simply unaware of how to provide those. Without a doubt, you're not going to justify yourself this way since the ignorance of the law is no excuse. Even if you don't happen to be blamed for plagiarism, your instructor may still give you the poor grade.
Why to Avoid Plagiarism?
The key goal of attending high school, college or university is not only to get all those skills and knowledge to apply in your work later. What you get is more than knowing something:
You will have the viewpoints that are more independent.
You will be able to say what you think based exclusively on your life path and personal principles.
Sticking to the ideas and points of views of the other people will never let you stand out and find a unique style that will help you to become a self-sufficing personality.
Examining the works of famous scientists or authors is a key step in the process of the theoretical basis development. You are not supposed to work magic if someone has already done that. Just make sure to be grateful for the opportunity to study the legacy of the men of the highest order of intellect and to respect them. That's why keeping away from plagiarism is a must.
Common Ways to Avoid Plagiarism in Term Papers
Every college and university confidently state that plagiarism is a serious crime, a theft, an offense and one of the problems in the educational routine. Dozens of sites, journals, books and many other resources provide their special tips on how to keep away from plagiarism. We've come up with a list of guidelines to show you the easiest ways to protect every other written assignment from plagiarism accusations.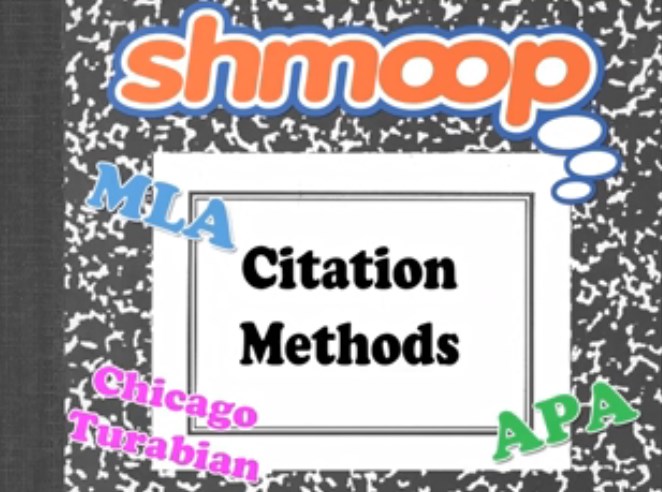 Citing
When it comes to the easiest way to stay away from plagiarism, citing is what should be considered. Make sure to carefully note every source of information when you conduct your research. Thus, you'll save a bunch of time when you have to write the Works Cited page. If you fail to cite at least one author, get ready to be accused of dishonesty.
There are no citation styles that are common for all academic disciplines and colleges. As a rule, your tutor is supposed to specify one in a particular case. Citing is something you should always remember since this is how you can prove your writing has some solid basis and that you've performed in-depth research on a given topic. The Santa Monica College offered a range of great hints on when exactly you should cite, make sure to try some!
Quoting
Another favorite way to avoid plagiarized content in a college project is quoting. By using this method, you have an opportunity to mention the ideas and thoughts of the other authors without any extra. All you have to do is to copy the words you liked the most using the most suitable citation style (APA, Chicago, etc.) and correctly refer to a particular source. WikiHow provides a detailed guide on how to quote in a research or a term paper. For instance, the quote in MLA format would look the following way:
As simple as it may seem, a lot of students tend to forget about the main ingredients of a quote. You shouldn't quote general and well-known concepts since it may seem that you'd like to add to your word count. Every time you copy someone else's ideas word for word, ensuring to cite the author! Moreover, at times you may need to somehow modify the original piece to make it suitable for your work. Whether you change the other person's words, mentioning it is a must! And make sure you're good at any sort of words replacement since sometimes it can change the meaning of the phrase entirely.
The other crucial rule to follow: when you give preference to the long quotations, the formatting style will be different. Mind that every citation style goes with its own specifications; however, in general, make sure to stick to the following requirements:
Pick the font size that is smaller than the size of the main text.
NO quotation marks should be provided.
To indent the citation, make certain to lessen the margins.
Provide the quotation that is left-justified.
Paraphrasing
The next way to make sure you avoid plagiarism is not an easy one, but it's a must for writing a top-notch term paper. The number of definitions of paraphrasing is impressive, but here's the most typical one: paraphrasing is taking someone else's words and putting them on your own. Sounds quite simple, don't you think? Nonetheless, there are vital mistakes students make when they paraphrase:
Duplicate more than two or three words in a row and use no quotation marks.
Don't change the structure of the original sentence.
You, as the author of a term paper, should understand all the basic techniques of paraphrasing in order to properly apply them in every situation:
Use synonyms. Find the right alternatives to the words that you have with a single exception: generic words should remain unchanged!
Modify the sentences structure. Give preference to the simple sentences; change the voice; provide 2-3 phrases instead of a long and hard-to-understand sentence.
Find more recommendations on how to deal with the paraphrasing in a cool video provided by The University of Technology Sydney.
It may sound unfair, but you'll be blamed for plagiarism even if you use some text parts from your previous works without proper citing! That's what they call self-plagiarism. Call it weird or ridiculous, but everything is entirely rational. You, as the author, are supposed to mention that your argument has been already used.