If you do not have any experience in writing term papers, it can become a tricky task to complete. Have the desire and time to complete the assignment? Use some guidance for more success in term paper writing. Fortunately, we have exactly what you need, just make sure to read this article before starting your term paper.
We will show you some vital tips on how to start off a simple term paper and shape it in a way to get some praise for the best work in class. We have no time to waste, let's start!
How to Start Researching a Term Paper
When it comes to academic papers, writing itself is not a problem. But what happens when you do not know what to write? You do not want that to happen to you. That's why you need to do some research on the topic before you begin writing. Fortunately, the Internet offers plenty of literature and other sources in all subject areas from Science to History. Students should make sure to check all relevant sources on their topic. Don't limit yourself to searching online, find some books as well.
The more time you invest in the research process, the more material for the paper you will have. As time goes, you will notice how your assignment starts to look quite good. You can always return for extra research later. But once enough material is gathered, you can start with the introduction of the paper.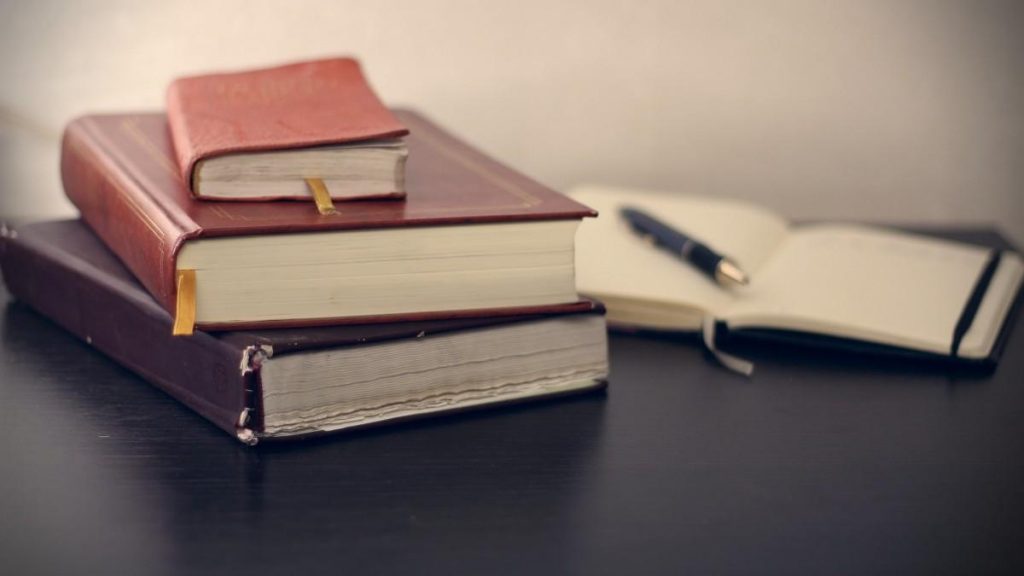 How to Start a Term Paper Intro
Before you start with the intro itself, check out if your don at college has provided specific formatting requirements. They vary from one educational institution to another. But most of them look for either APA or MLA formats. Either way, make sure to understand the paper requirements and apply them in terms of titles, headings, fonts, pagination, and margins.
In the introduction, keep things simple. Don't waste time and announce your topic right away while making sure to engage the reader. For example, let's say you are doing a paper on the American Revolutionary War. Describe the situation prior to the war and announce that you will focus on how events developed to make Great Britain recognize the American independence.
It is believed that the intro should take more than 10% of the entire term paper, but it also shouldn't be less than 5%. Make sure to structure it well and emphasize the purpose and scope of your paper. Each sentence you write should be carefully selected and that is something you should apply throughout the assignment.
How to Start a Body Paragraph in a Term Paper
We don't have to say every well-developed body is the crucial part of a term paper. Now, you do not want just to put a huge heading "Body" and start typing. Your assignment will surely be long enough to divide it into sections. Each block should be well-structured and focus on a particular subtopic. So do not just put subheadings as you wish.
Instead, try to make an outline. The idea is that the subsections guide you throughout the paper. When it comes to the History topic mentioned earlier, you can start with the events building up to the war, continue with how the Congress voted for independence, and end up with how Great Britain agreed to recognize that independence after a huge death toll.
It is just an idea, of course, and you can structure the body any way you want. If you think you could allow yourself to be funny once or twice in a paragraph, go ahead, But this is not recommended for term papers or any other academic writing as you may risk a penalty. What you need to do is to ensure you always stay relevant to the topic and organize things well.
Do not be afraid to use a quote here and there. However, always support what you have written with literature or another relevant source of information. Another point to keep in mind is that readers do not like the entire subsection written in one long paragraph. Instead, always divide the text into multiple paragraphs while keeping the overall structure in mind.
How to Start a Conclusion in a Term Paper
The conclusion is the final section of your term paper, but you should avoid starting it with phrases such as "to summarize" or "at the end of the day." The goal is to present the bottom line – if your topic is science, use the premise from the introduction yet again and explain how the paper itself affected it. Illustrate what the paper provides compared to the introduction and do not be afraid to use your own words.
Finally, do not forget to add a 'References' section and cite all relevant sources in accordance with the formatting demands. Ultimately, if you want your term paper written in a professional manner, you can always consider hiring an experienced academic writing service.